Czech Stunt Day 2022
#stunt riding
#stunt competitions
#highlights
8 months ago
Czech Stunt Day 2022 is the 10th and last international stunt riding competition event in the Czech Republic. An entire era of highly competitive sports has come to an end this year. It began as a Czech championship, and later became a world championship, where the world best riders performed.
Thanks to the large spot, high-quality surface and excellent organization, in recent years we have seen many new great stunts and styles, as well as the development of top world-class riders.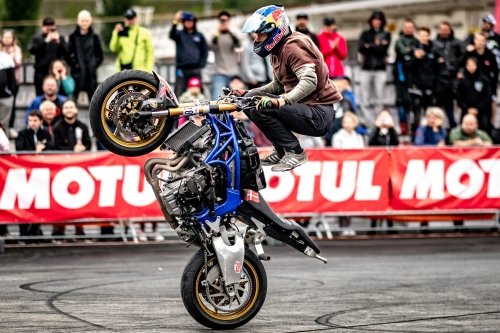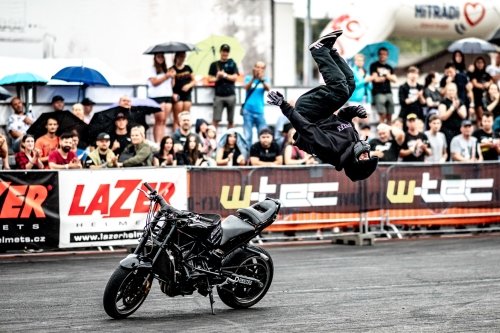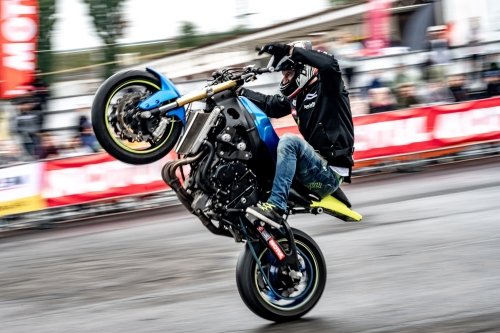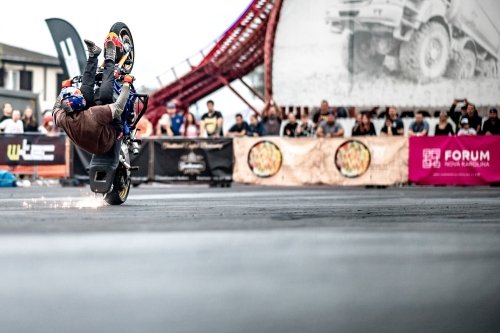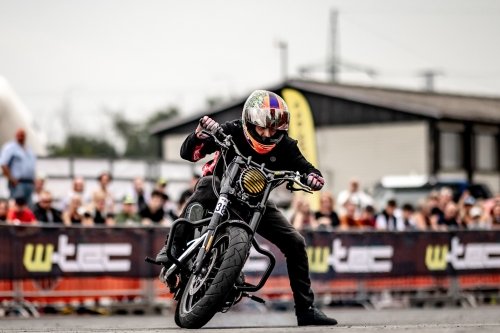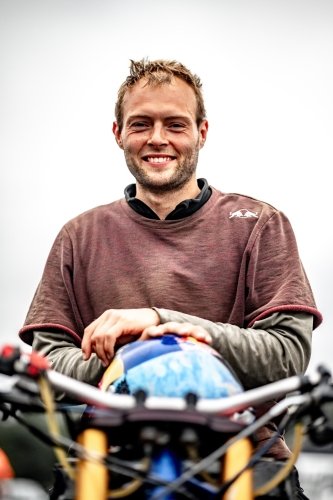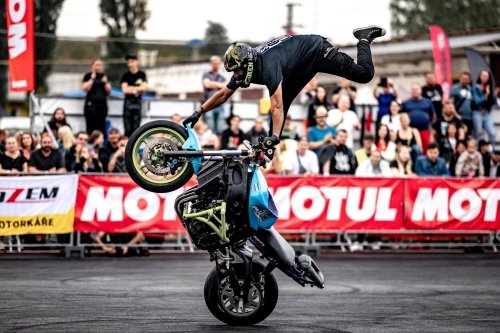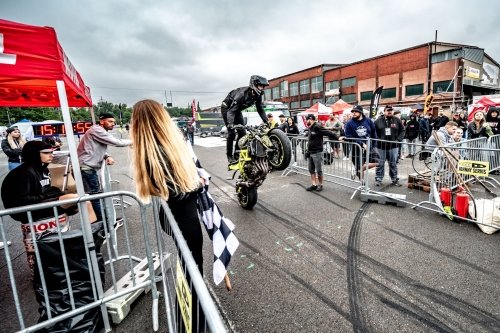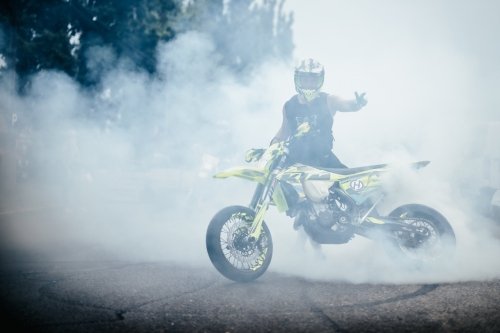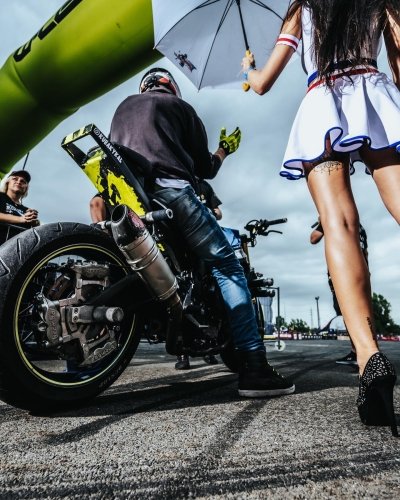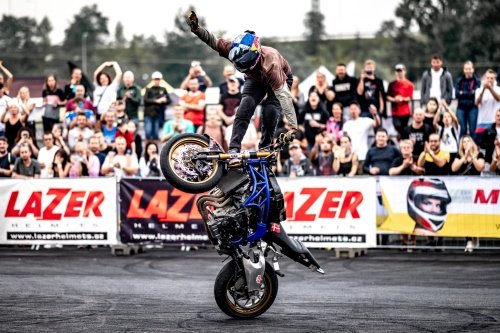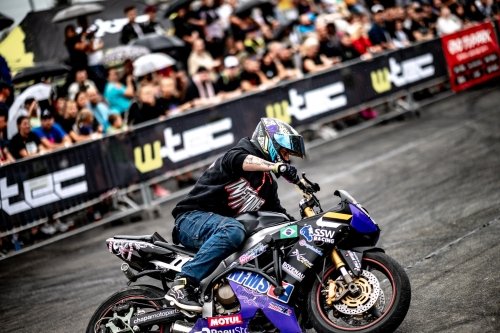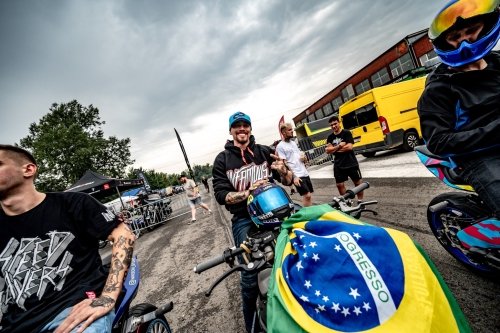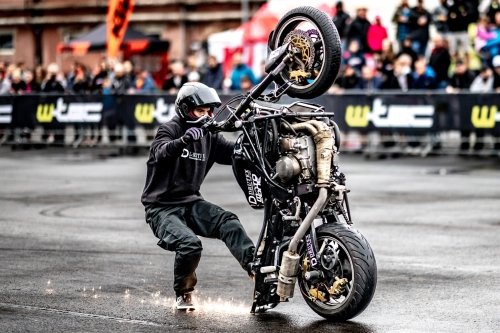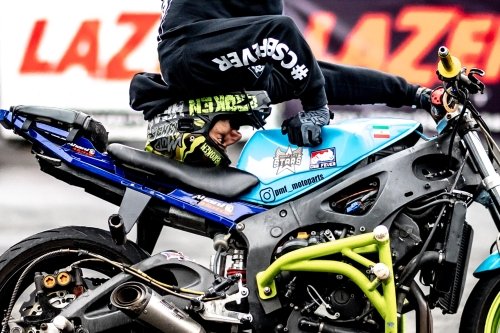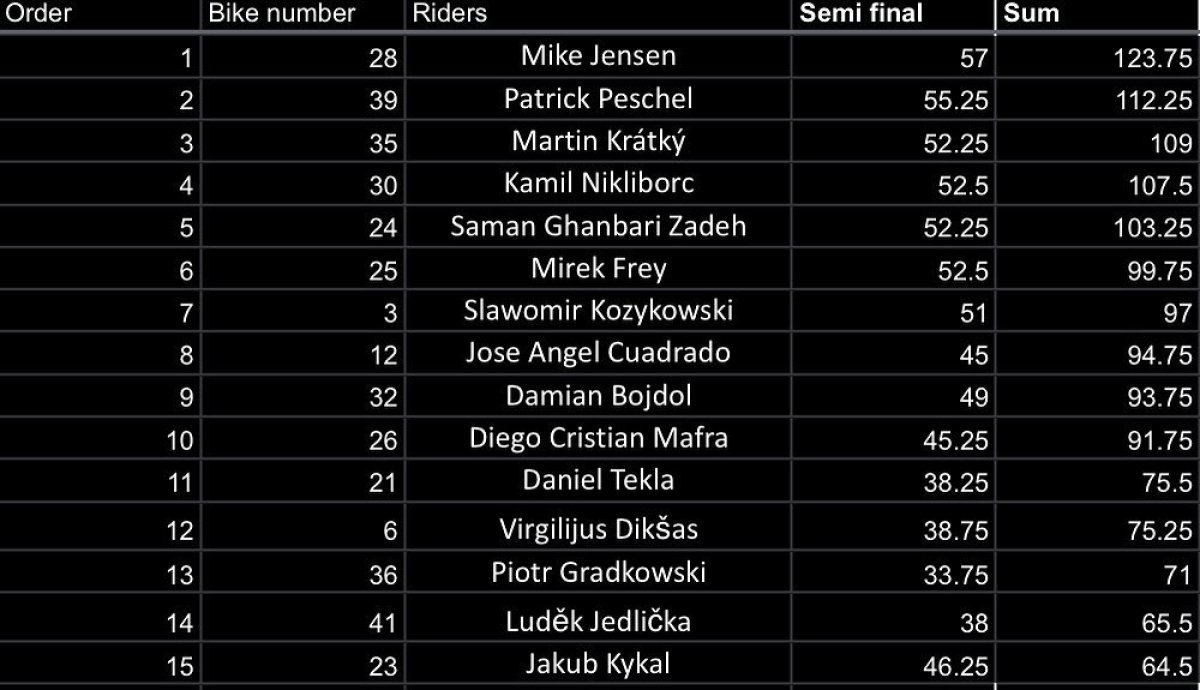 This year, Mike Jensen was the only top rider who attended the event. He was in great shape and had the toughest new program, probably the coolest in the history of the stunt riding. He performed this program in qualifying, completing it almost entirely.
Mike had the coolest set of stoppies ever: a 360 rolling stoppie, a 360 kangaroo, a 270 highchair and a 180 rolling in the opposite direction. He added shuffle 360, scrapes and new transitions on the rear wheel, and made acrobatics and drifting more complicated.
Unfortunately, it was pouring with rain all weekend, and it is almost impossible to perform such a freestyle on a wet surface. In the final, Mike removed the risky shuffle 360 ​​and highchair drifts, performed a confident ride without serious mistakes, and became the four-time and last Czech Stunt Day winner in history.
The discovery of the year for the European audience was the Iranian rider Saman Ghanbari Zadeh. In qualifying, on dry surface, he performed a world-class freestyle at high speed, with fast transitions, two 360 stunts, a flamingo watchtower, a unicycle and a switchback wheelie.
On wet surface, Saman made too many mistakes and fell from second to fifth place. Perhaps it was because of lack of experience of competing or riding in the rain. In any case, he is a high level professional rider with an interesting aggressive style.
Another discovery of the year was Patrick Peschel from the Czech Republic, whose brother is Adam Peschel. Patrick has improved his riding a lot in the last couple of years. He showed a high level and explosive style, which reminded of his older brother's performances. He was one of the few whose performance in the final was better than in the semi-final and took second place, becoming the champion of the Czech Republic. Great result at 22 years old!
The most titled rider of the Czech Republic, Martin Kratky, as always, did not leave without prizes. In recent years, his freestyle has not changed much. This year he implemented a watchtower stunt. However, his experience allowed him to ride well on wet surface. Martin managed to do all the stoppies, including a switchback, and he took third place as a result.
Kamil Nikliborc rode perfectly in the final: with no mistakes, he did all the stunts and took fourth place, which is his best result at Czech Stunt Day. Kamil did some top stunts: a unicycle, a tornado one hand, a switchback wheelie and burnout, a highchair coaster with a scrape; but he had to remove a stoppie kangaroo and wide power circles which did not allow him to take a prize.
Saman and Mike weren't the only ones to do two 360 stunts in the same freestyle. José Quadrado from Spain performed a whip 360 and kangaroo 360 in the final and semi-final on a wet surface, in the rain.
Mirek Frey and Slawomir Kozhekovsky rode in the semi-finals much better than in the finals. Mirek showed one of the best freestyles in his career. Slawomir rode the entire freestyle extremely cleanly, keeping the dangerous handlebar wobbling in a stoppie.
Damien Boydol from Poland rode well in the final, but he fell while performing a highchair 180 stoppie. Diego Christian Mafra from Brazil gathered himself together before the final and showed some good freestyle without serious mistakes. During the warm-up, his motorcycle caught fire. Although there were no consequences, the situation almost unsettled the rider.
Katerina Yandova from the Czech Republic really surprised everyone. She has improved a lot and showed a good freestyle in the qualifying run with a cool headstand burnout, switchback stunts and good stoppies, which is rare for girls.
The most experienced Polish rider Maciej Bielecki showed a good performance on his Harley-Davidson Sportster. In our magazine you can find his performance at StuntGP 2014 on the Suzuki GSXR 750 - even back then Maciej was a high-level rider. It's great that his style is recognizable, even on a Harley.
Despite the rainy weekend, we saw new stunts, styles and all big tricks. Below are the traditional compilation of best crashes&fails and TOP10 best tricks&series from qualification, semi-final and final. We have placed tricks according to novelty and uniqueness, which were performed at official competitions.
1st Place: Watchtower in surfer position - a spectacular stunt performed for the first time by Mike Jensen.
2d Place: Rolling stoppie 360 - the highest level stoppie performed for the first time at an official competition.
3d Place: Series of old but difficult stunts performed on the highest level of speed and amplitude.
The end of CSD does not mean the end of sport stunt riding - it means the transition to the next stage, more interesting and eventful. Rigid judging regulations have put the riders into narrow limits, so in recent years we have not seen any new faces or unique styles. Afraid of making a mistake, the riders slowed down and did not even try to do risky and dangerous stunts. They adapted their performances to get higher scores, which is why all performances were standardized and lost their individuality.
Stunt riding is an individual sport based on a unique style. This is exactly what you want to see in competitions. Without clear rules, there can be no fair competition and progress, but they also suppress passion and emotions.
We thank the organizers of Czech Stunt Day and especially Adam Peschel for taking stunt riding to a whole new level and for all the emotions!