Ouest Bike Show 2022
#stunt riding
#events
#highlights
#show
1 month ago
The article is updated as new videos are published!
Ouest Bike Show is the oldest annual stunt riding festival in Europe. This event has always been both the largest international competition and a large-scale stunt show.
This year, the French held the 16th event called "Back to Origins."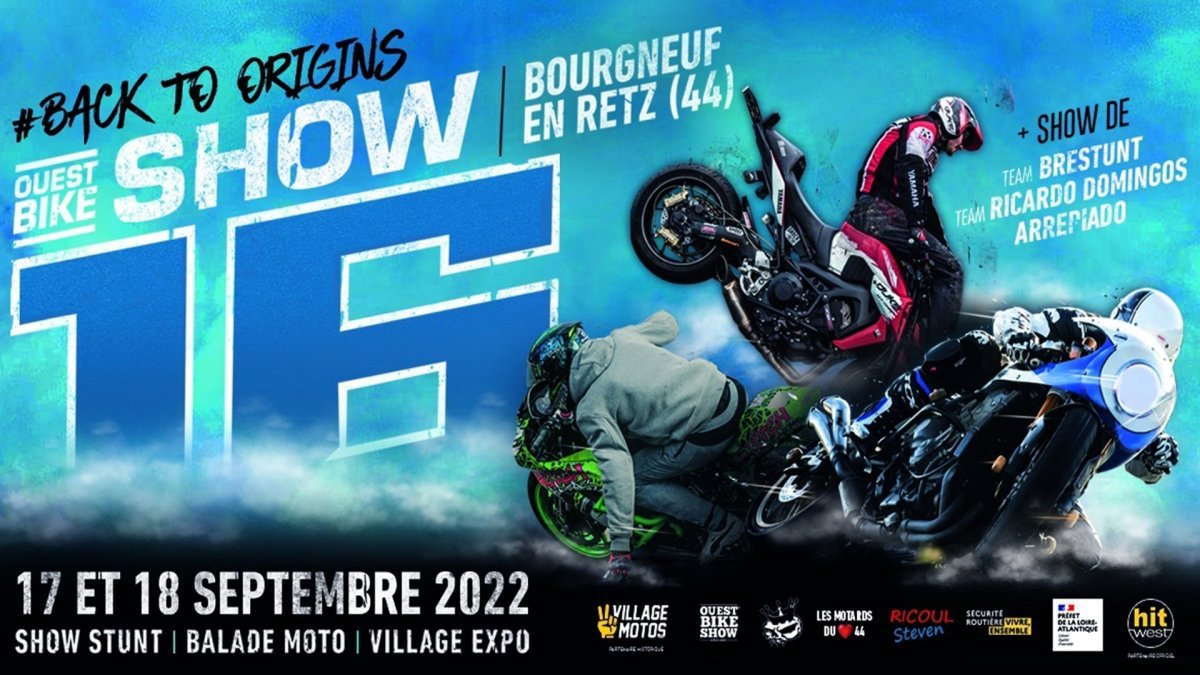 Legendary riders, who were pioneers of French stunt riding, were invited to this event. They were the ones who in many ways formed the Ouest Bike Show brand. The only foreign guest was Ricardo Dominguez from Portugal with his team, who also performed in France during the formation of the event.
Matt Mekatrix is a famous French stunt rider who is primarily associated with motorcycle drifting. His most beautiful neo-retro drift bike and unique stunts have long been seen on the Internet. It was interesting to meet him in real life. Unfortunately, the organizers did not find time for his well-known limbo show. Mat opened the event, introduced the audience to the program and amused them with stunts on an electric bike.
The main show took place after sunset with artificial lighting. The most spectacular was the performance of the legendary French rider Duke Acrobatie with fire, sparks and smoke: a perfect night show with rare unique stunts, nice-looking motorcycles and a car drifting. Despite the broken rib, Duke did the whole program and was able to maintain high tempo.
It was very interesting to see old-school riders from the Brestunt team on Honda CBR919. This is how stunt riding began in Europe and the USA. We did not see those times and were surprised by the speed and some stunts that no one performs today, but that could fit perfectly into modern sport.
For example, a high-speed side-to-side jumping stunts look more dynamic and interesting than the banal Christ that all riders at all levels do today. A coaster with a stop on the wheel and jumping on a motorcycle while doing wheelie circles are also unusual cool stunts!
Guyguy (Gleyo Guillaume) is one of the best and most titled French pro riders, a member of the well-known show team Switch Riders, an innovator in stunt riding. He performed with a show program, for which he'd been preparing for two months and showed a good freestyle, reminding of himself in his best years.
Ricardo Domingos has the most diverse show program with stunts on a motorcycle, ATV, supermoto and custom drifting Smart. Tandem stunts looked the most interesting: there were both unique and technically complex professional ones.
**On our YouTube channel you'll find a lot of Shorts with some parts of the show. It's for those who want to see the best moments only.
Ouest Bike Show continues its story! As always, we had a great time on the west coast of France, saw and learned a lot of new things. We hope that in the future the French will gather the largest international competition, as in the best of times!