The Most Beautiful Sportster Ever
#review
#repair
#tuning
#info
#project bikes
#harley
2 months ago
The Most Beautiful Sportster Ever sounds presumptuous, provocative and subjective. So it is! By the way, this is exactly the type of a motorcycle we purchased.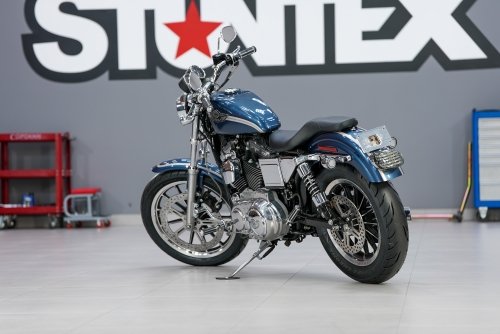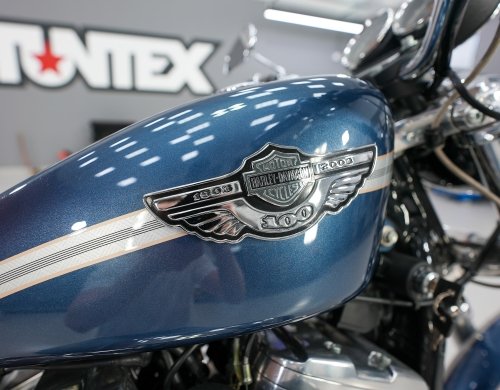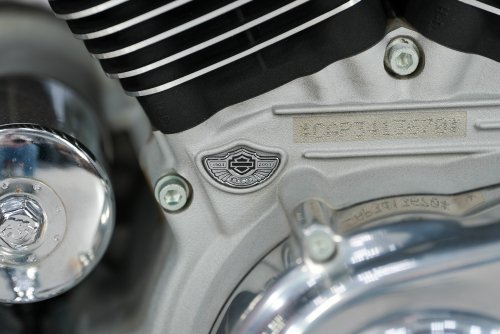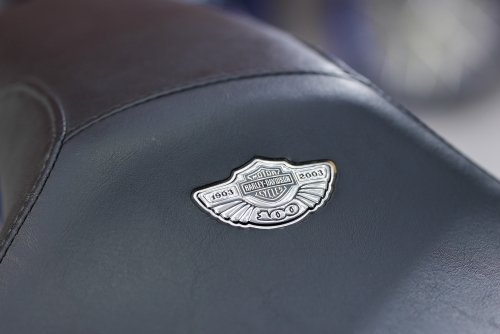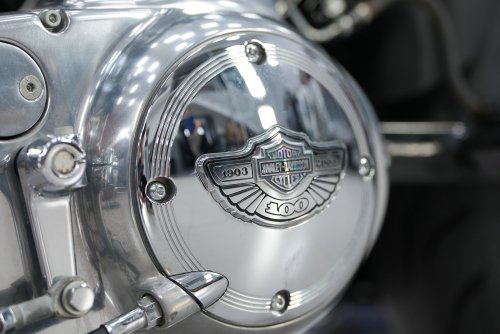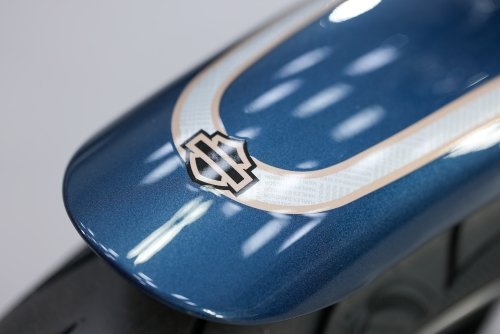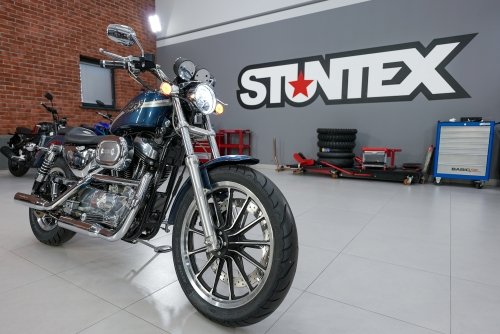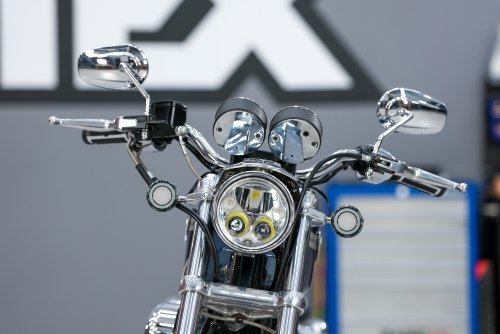 Well, because the evolution of this model in its classical look is over. Modern emissions regulations make it challenging to make an efficient air-cooling V-Twin. Harley-Davidson invested in the best Big-Twin M8, which won't last long, and where you still had to attach an oil radiator. However, they didn't have enough resources for their Sportster, and it's impossible to stick the oil radiator unnoticeably because of the narrow frame.
The new Sportster S is a fundamentally different motorcycle both technically and aesthetically. You can call the new Sportster S whatever you like, but not beautiful. A huge radiator with an cooler tank and an invisible engine cannot be beautiful, especially when it was always the base of any motorcycle, especially the legendary Harley-Davidson.
During its existence, Harley-Davidson has produced Sportsters for every taste: badass (Iron), odd (72), rural (48), sportish (XR), wild (Hugger), stylish (Roadster 2017+), beautiful (Low and Roadster).
Beauty is a harmonious combination of the object aspects, while this object causes aesthetic pleasure for the observer.
A beautiful motorcycle must have a harmonious look, and our Sportster fully satisfies this requirement. Lightweight wheels, thin sports seat, low handlebars, small fuel tank, increased ground clearance, branded rear fender - this is exactly what a Harley-Davidson SPORTster should be: a lean nimble motorcycle for the city.
Technically, our motorcycle is a custom bike based on the Anniversary XLH1200 2003 made with original components. The closest motorcycle configuration-wise is the XLH1200S, which has boring monochrome wheels, a bulky two-disk front brake, and overly complex rear shocks with an external reservoir.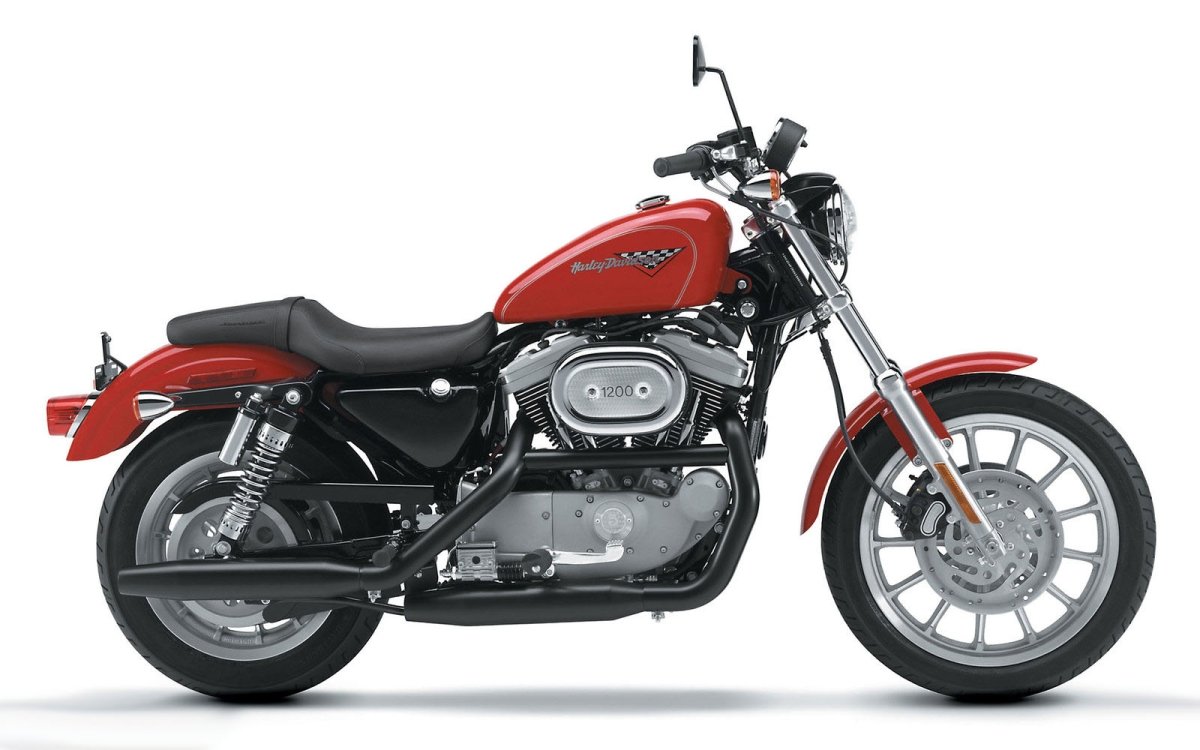 When choosing the most beautiful motorcycle, you can safely discard all the FI models from 2007, which have a bunch of additional open wires covering the frame. The injector was added, but the frame was not adapted for thick wires braids, so the motorcycle now looks like a crude custom.
Also, we do not consider models prior to 1986 with an Ironhead engine. This is a completely different era, aesthetics and technical characteristics. There were cool motorcycles, especially the very first Sportster from the 50s - a great bike, which is more recognizable as a Softail Delux or Fatboy, but not a modern Sportster.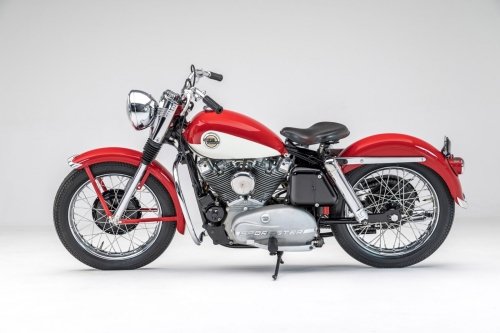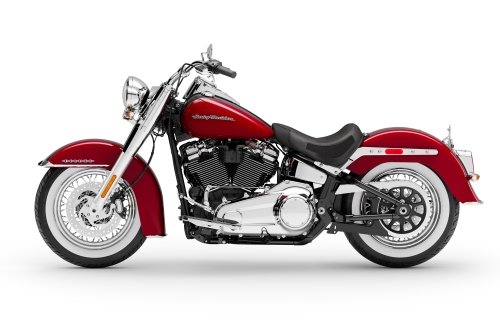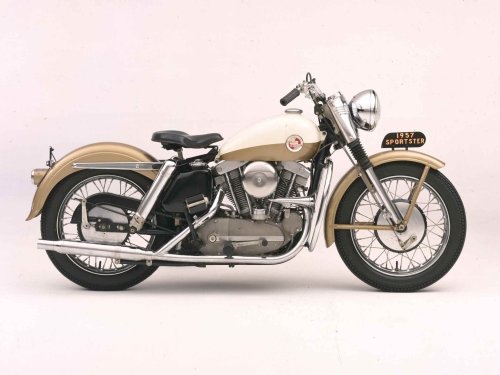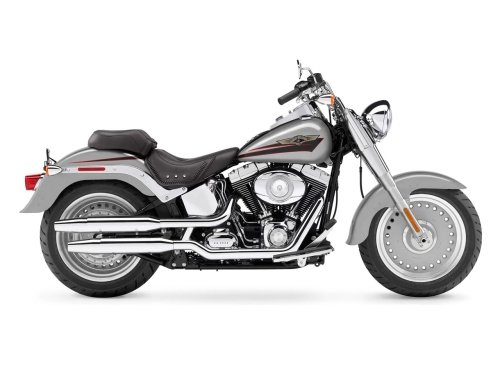 Live, in stock, these motorcycles have never been seen, and there is no one to talk to about their beauty. So, what is left to choose from - carbureted models with the Evolution engine, which were produced with two different frames: with a rigid engine mount (1986-2003) and a non-rigid one through silent blocks (2004-2007). Choosing a frame is difficult, as each has its own advantages:
The old frame is lighter, made of thinner tubes, because the engine is rigidly mounted and works as part of the construction. The engine is tightly integrated into the frame, so the motorcycle looks sportier and lighter.
In the new frame, due to the moving engine's mount, the engine doesn't sit tightly (as if separately) and stands out more. The left side cover is stylized as an oil tank, but it also sticks out more, so the motorcycle looks fatter.
With a configuration, everything is simpler: the coolest gauge - Mickey Mouse; the coolest wheels are two-color 13-ray; the fender with a stop-light is the most classic, the chrome oil tank is very rare and bright - all this in combination with a three-color engine (chrome/aluminum/black) and a chic anniversary coloring = the most beautiful Sportster.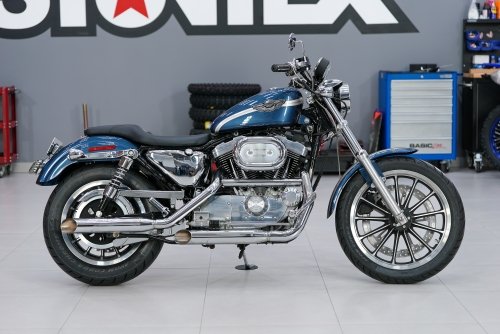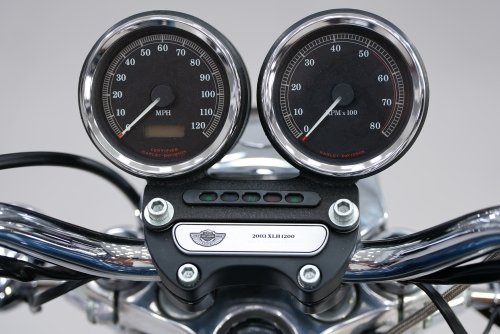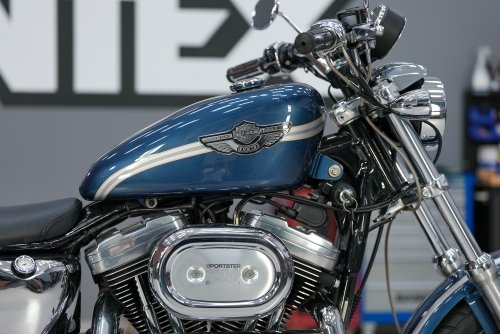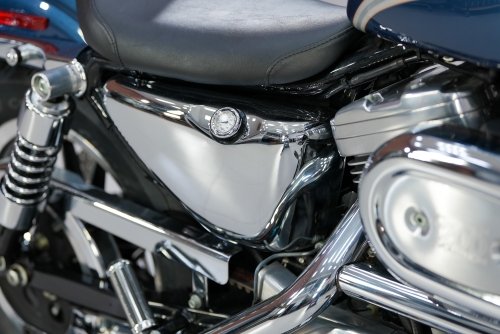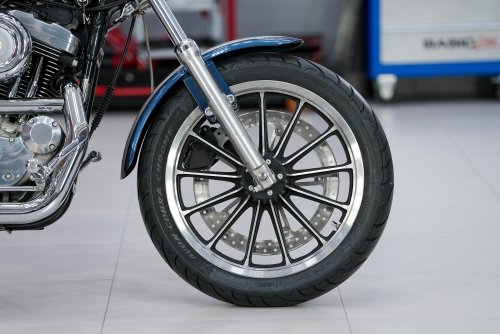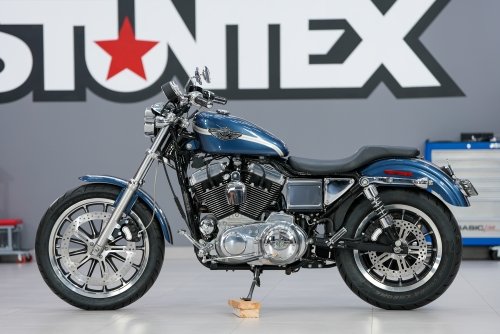 There are similar motorcycles with the new frame, for example, Roadster and Low, but the stock complete set is simpler.
Our motorcycle was bought in an American showroom, not at an auction. It was most likely ordered this way from a dealer in the USA who equipped a stock Anniversary XLH1200 with components from the original Harley-Davidson catalog, so it looks like a stock motorcycle, but this model has never existed.
The motorcycle is unique and eye-catching; you can leave it to future generations, and there will never be a better one. We are selling this motorcycle because we have a cool idea for a new project that requires money.
You can select, purchase and install components from the world leading brands for Harley-Davidson motorcycles in our store.