German Stunt Week 2023
#stunt riding
#stunt competitions
#events
27 days ago
The article is updated as videos are published!
This year, as part of the largest stuntriding festival in Europe, the German Stunt Week, an international tournament took place - the only one in Europe this season. Otherwise, the program was standard, and the number of participants was much larger, almost at the limit for the vast Alstadt airfield.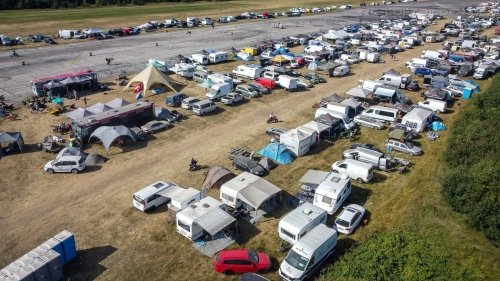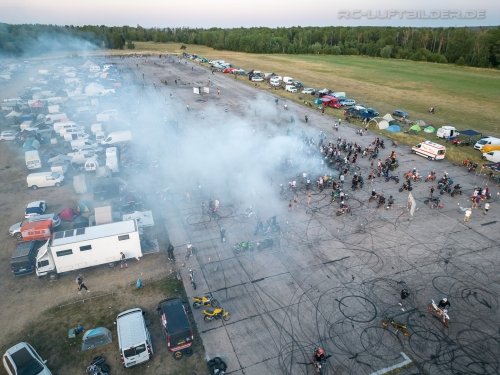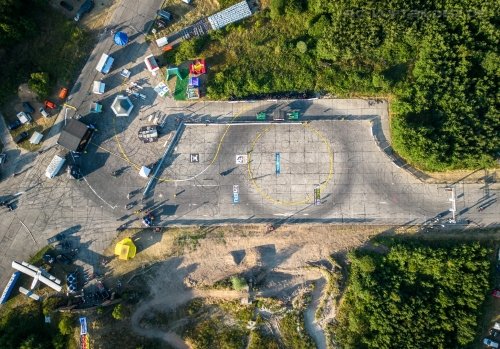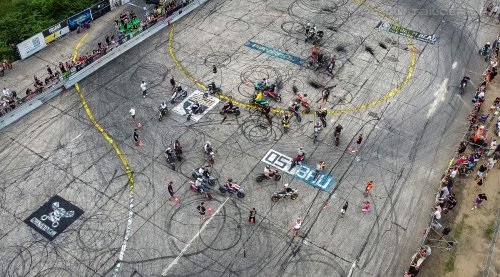 Riders came to compete from Poland, Lithuania, Czech Republic, Italy, Germany, Switzerland, and Finland. The organizers decided to implement an old-school regulation: 4 minutes for freestyle and scoring immediately after the run. Such judging completely rules out rigging the results and more objectively assesses the flow, as the judges make decisions under the impression just right after the performance. Only two runs in total, the points are summed up.
The entire podium was occupied by the Polish riders, with Czech Jakub Kukal and Lithuanian Sarunas Kezys giving them competition:
Rafal Kanik
Kamil Nikliborc
Slawek Kozykowski
Jakub Kykal
Sarunas Kezys
Dennis Jansen
Erik Tesolin
Konsta Kukkola
Overall, the level of stuntriding was quite high, considering the long break that started with COVID. Everyone's second run turned out much better, but 4 minutes is a bit too much even for experienced riders.
Rafal Kanik performed his standard freestyle without the high-chair eight and high kangaroo, but everything else was done superbly, showcasing a top-level performance and winning by a significant margin. Kamil Nikliborc also performed excellently, consistently, without major mistakes, executed an impressive switchback wheelie, and ranked second after two runs. Slawomir Kozykowski, in the final, showed the best freestyle of his career with a whip 360, stylish spin, numerous coasters and limitters, scored more points than Kamil but ranked third in total.
There were even more young riders on supermoto this year, with the contests remaining the same. On the training spot, the organizers set up a divider to direct the chaotic flow of riders. The area was never empty, and during peak hours, queues formed to make a wheelie.
The German Stunt Week stuntriding festival is the only event in Europe with a vast area and camping available for an entire week. Despite a tight and engaging schedule, the event feels more like a hangout, so it might not be as interesting without a motorcycle.
The maximum number of participants will most likely force organizers to make a limit and registration next year. Subscribe and follow German Stunt Week on Facebook if you plan to attend.